Dear friends,
This Sunday's worship will be unique. We're taking a peek under the hood at the Cody CMA family business – in other words – all that we are engaging in to fulfill the mission God has entrusted to us.
Together we'll catch a glimpse of the scope of the work that the Cody CMA family is involved in and hear about the new vision for our next season. You may be especially interested to hear about our new vision for global impact as we move to develop three new global partnerships. These new partnerships will give Cody CMA influence globally through three missionary families/teams in three different countries: Cambodia (Asia), Uruguay (South America), and Kosovo (Eastern Europe).
It's been a good year for us for sure. I hope you can come and celebrate with the family. Following our 2nd worship hour, a light lunch will be served as we briefly vote on the family business. All who call Cody CMA home are welcome to come and participate.
See you Sunday!
Randy Shaw
Lead Pastor
Cody CMA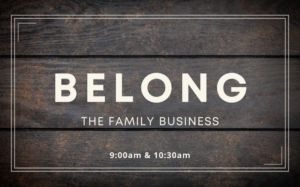 Stay Current with Cody CMA
Download the Church Center app for Apple or Android